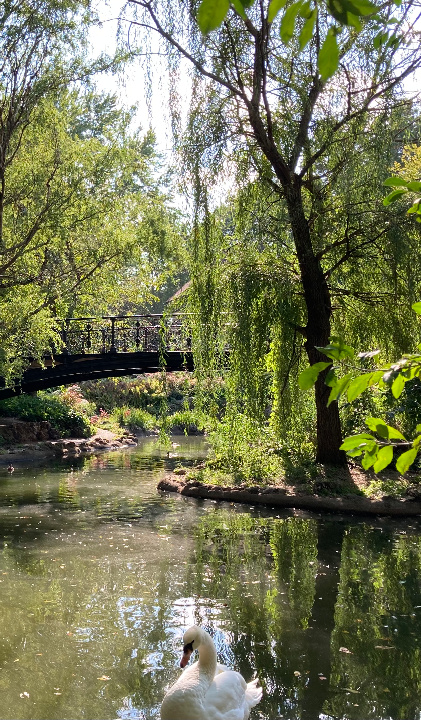 An original feature of the park, just north of the Park House. This low area was initially spanned by a wooden bridge that was destroyed in the 1896 tornado, and replaced by an iron version. It was recently restored and accented with four Victorian urn planters, that overlook a small pond with ducks, swans, benches, extensive plantings and small trees. The combination forms a verdant background that's a favorite with wedding photographers throughout the year.
This garden ascends the hill from the Grotto, and becomes a backdrop for the Betsy Cook Pavilion. Various native and tropical flowers provide a striking color contrast to green ferns through the spring and summer. The open air pavilion provides a nice vantage point for enjoying the sweep of gardens and the pond below.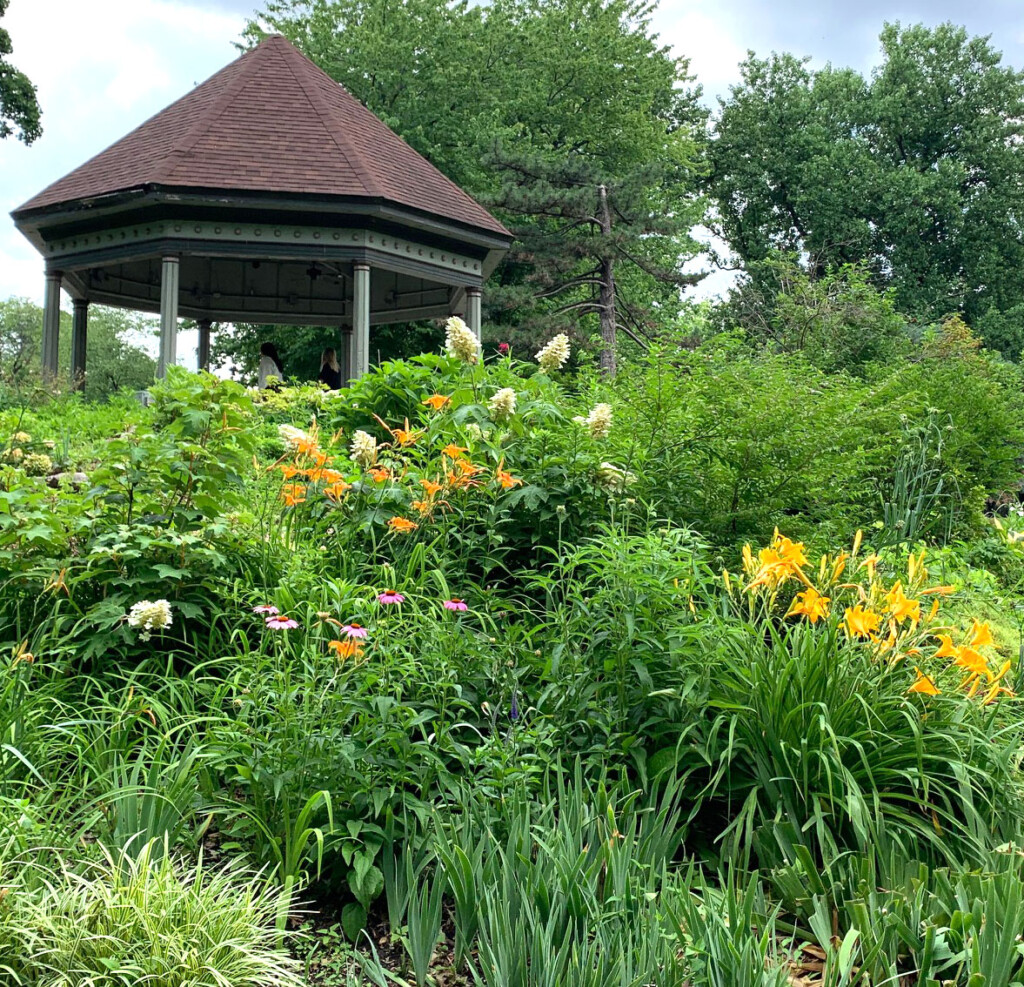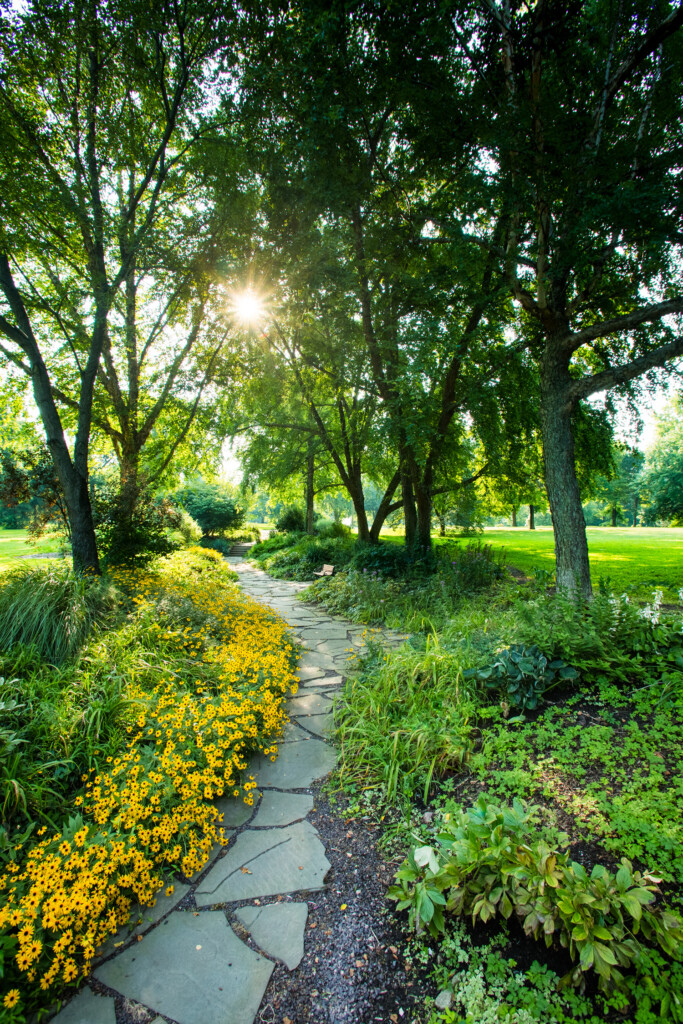 The rock garden on the Missouri Avenue side of the park was once a pond. It now provides a low walking path shaded by tall river birch trees and framed by stones of drusy quartz, brought to the park in 1867. The hardscape and creative gardening blend to create a delightful place for strolling, birdwatching and contemplation.
The garden areas of Lafayette Park are designed and maintained by a devoted group of volunteers. Would you and your green thumb like to make some new friends while keeping these areas beautiful? Click on the "Volunteer" button below to learn how you can lend a hand.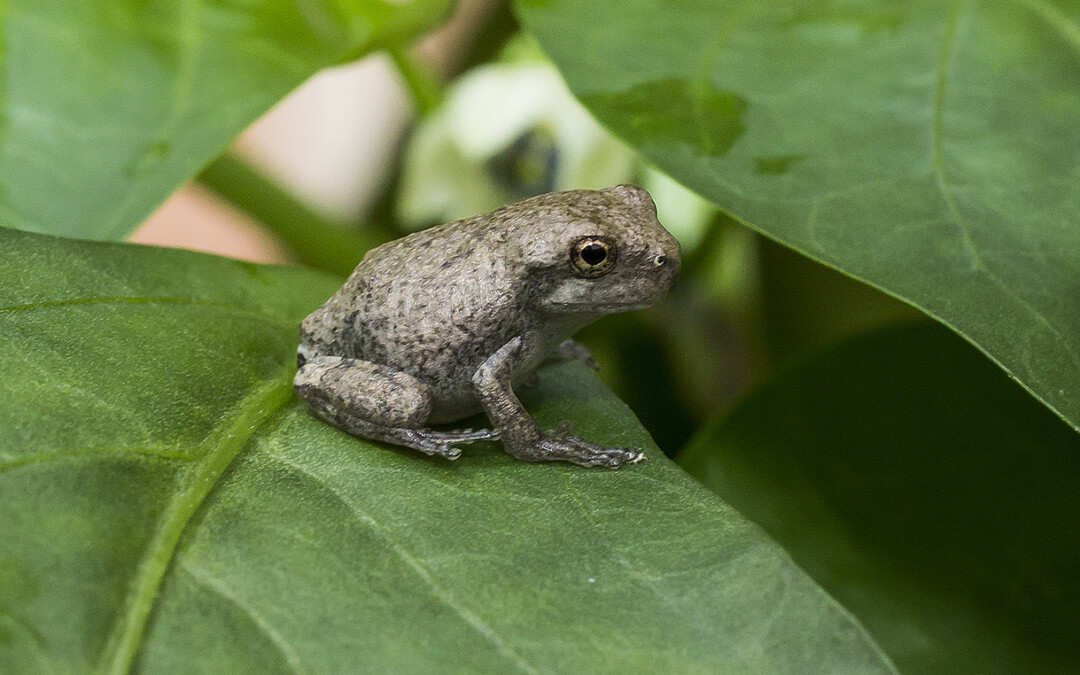 As you might imagine, I was caught completely off-guard when, strolling through the shire one evening, a dashing young prince in the guise of a Blanchard's cricket frog (Acris blanchardi) bounced out of the shadows and onto the path before me, demanding a kiss.