From vintage base ball to concerts, fishing and frisbee,
there's something fun for everyone at Lafayette Park.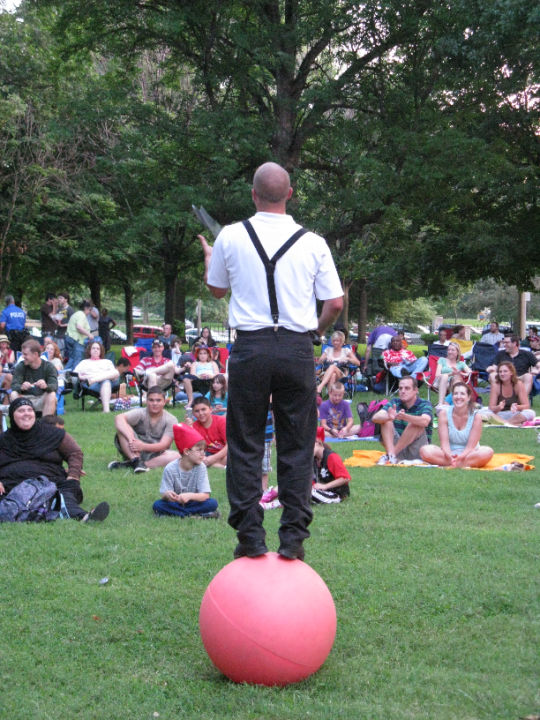 Lafayette Park is open 6am – 10pm every day all year. It is wheelchair-friendly, with easy paved trails. Restrooms near the playground are open during the summer months.
Check out the park pathways on our annotated map (here).
For groups interested in rental of the Park House or pavilions, check (here).
Old time vintage base ball season schedule for Lafayette Park can be found (here).
Free concerts in the park are generally held on alternating Saturdays between June and September. Concert schedule can be referenced (here).
Live speaker programs are available from the Lafayette Park Conservancy for a small fee. Details (here).   
Parking is ample, easy and free, around the perimeter of the park. There are large stone gates at all four street corners, as well at the midway points between corners. Leashed dogs are welcome and waste bag stations are provided at the northeast and southwest gates.  
''
I echo that this is one of the many gems of STL. This park isn't huge but it is BEAUTIFUL. You need to check it out in the fall when the leaves are golden and orange.
Audrey B
''
Great walking trails and special events. It is definitely the gem of the beautiful and historical neighborhood.
Kate B
''
Lafayette Park is nestled in the middle of Lafayette Square and that's part of what makes this park standout. From the giant planters to the manicured ponds, there's so much beauty that you forget you're in the city.
Jason P
''
Beautiful park. The restoration committee has done a great job bringing it back to life. 1- mile sidewalk path around the perimeter, plus many paths inside the park as well. One of my favorite places in the city!
Francesca F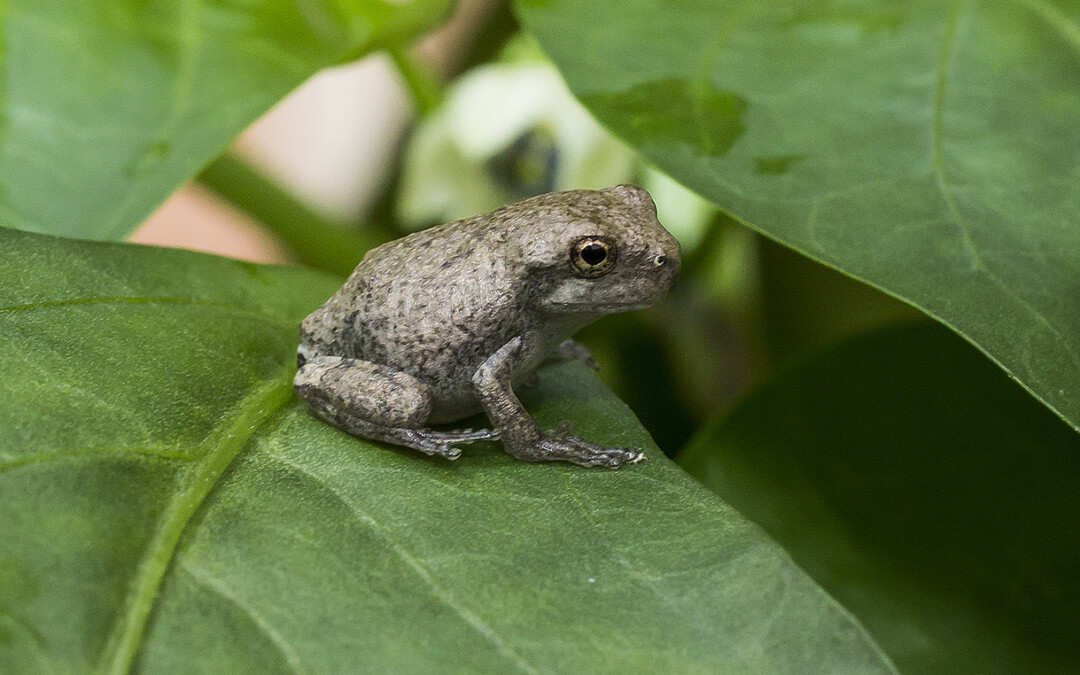 As you might imagine, I was caught completely off-guard when, strolling through the shire one evening, a dashing young prince in the guise of a Blanchard's cricket frog (Acris blanchardi) bounced out of the shadows and onto the path before me, demanding a kiss.