This Board of Directors works together addressing needs and developing strategies to restore and improve Lafayette Park.  Each director serves a two-year term, with half the directorship elected by the Conservancy membership every year. Each officer serves a single year term, and is elected by the directors.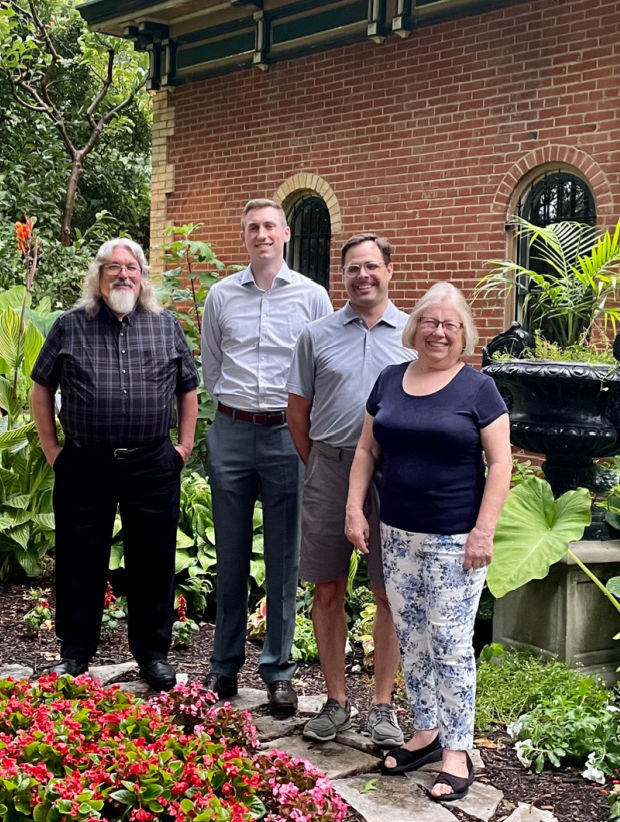 Officers:
President: Andy Hahn
Vice Presidents: Tricia Ruma Spence and Carolyn Willmore
Secretary: Christopher Palmero
Treasurer: Hilary Powles
Directors: Wardwell Buckner, Tom Dahms, Larry Dodd, Hannah Krigman, Susan Linhardt, Jesse Merdian, Lisette Odell. 
Advisory Board:  Melanie Fathman and Mark Kalk
The Lafayette Park Conservancy Board of Directors elects officers, sets project priorities, fundraises, and conducts the ongoing business of the organization.
Membership: The entire membership meets annually in the Kern Pavilion on the Sunday closest to Nov. 12 for the purpose of electing Directors and acting on such other business as may come before the membership body. Directors are elected to two-year terms with eight directors elected one year and seven the following year.
Board: Meetings of the Board of Directors are open to the public. They are usually held at 7:00 p.m. at the Park House on the fourth Tuesday of each month (unless otherwise noted in "Events").