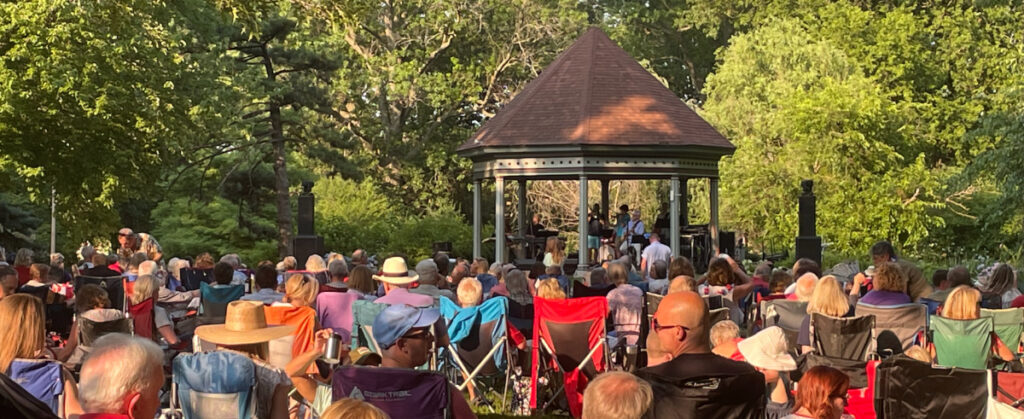 The Lafayette Square Arts Council has hosted summer bi-weekly concerts in Lafayette Park for decades. The tradition continues in 2021 with an array of performers guaranteed to provide a great evening's entertainment for the whole family.
Concerts run from 6:00 – 9:00 pm (give or take an encore…) at the Betsy Cook Pavilion on the southeast side of the park, near the corner of Mississippi and Lafayette Avenues. There is plenty of free parking around the perimeter of the park.
Bring your lawn chairs and coolers or picnic dinners, and join your neighbors and friends for a fun evening of singing, dancing, and local area refreshments.
2023 Concert Calendar
June 3 – Power Play Band
June 17 – Dawn Weber Group
July 1 – Javier Mendoza Band
July 15 – Soulard Blues Band
July 29 – The Antics
Aug. 12 – Jim Stevens Group
Aug. 26 – Ivas John Band
Sept. 9 – Ralph Butler Band