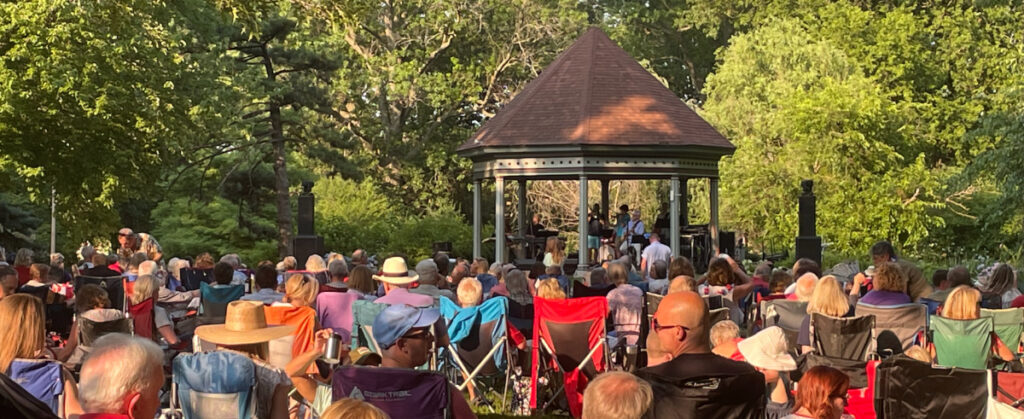 The Lafayette Square Arts Council has hosted summer bi-weekly concerts in Lafayette Park for decades. The tradition continues in 2021 with an array of performers guaranteed to provide a great evening's entertainment for the whole family.
Concerts run from 6:00 – 9:00 pm (give or take an encore…) at the Betsy Cook Pavilion on the southeast side of the park, near the corner of Mississippi and Lafayette Avenues. There is plenty of free parking around the perimeter of the park.
Bring your lawn chairs and coolers or picnic dinners, and join your neighbors and friends for a fun evening of singing, dancing, and local area refreshments.
2021 Concert Calendar –
July 3 – Ralph Butler
July 17 – Jeremiah Johnson
July 31 – The Antics, Taylorville, Ill.
Aug. 13 – Rogers & Nienhaus with John Mondin and Paul Graves
Aug. 28 – Retro Boogie Band
Sept. 11 – St. Louis Social Club
Watch our Events Calendar for next year's concert schedule – we'll see you in 2022!
P.S. You can support the Lafayette Square Arts Council's free concerts with a generous donation on PayPal, here: