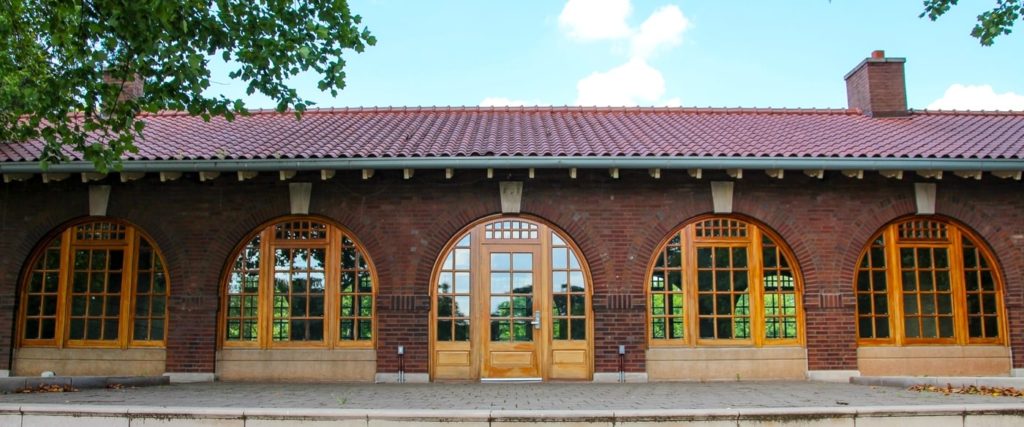 Located on the north side of the Lafayette Park lake, this historic (1908) building was formerly called the Boathouse.
The Kern Pavilion was thoroughly restored using the original blueprints as a guide. The building now has a catering kitchen and a patio overlooking the lake. It is available for event rental.
St. Louis Parks Department
Call (314) 289-5300 x5330          Email: [email protected]
Kern Pavilion History and Restoration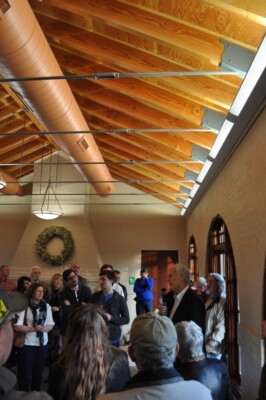 The Boathouse was built around 1908 as a comfort station, providing restrooms and wintering the swan boats that once cruised the lake in the summer months. The boathouse also warmed ice skaters during winter.
The boathouse was completely restored in 2014, and renamed the Kern Pavilion. Maximilian Kern was the park superintendent credited with landscaping the park in the 1860s.
One of the largest projects defined by the Lafayette Park Master Plan was the renovation and expansion of the boathouse by the Main Lake. The goal was to provide event space, complete with catering facilities and updated restrooms.
Phase 1 of the restoration project, completed in 2012, replaced the structurally unsound shingled roof with historically accurate Spanish clay tiles and scalloped rafter ends. State of the art insulation enabled the vaulted interior ceiling to regain its original look.
Phase 2, completed in 2014, involved reworking the entire interior, adding publicly accessible restrooms, a caterer's kitchen, new lighting, HVAC, and insulated windows and doors.
Today the Kern Pavilion hosts receptions, the annual Lafayette Park Conservancy Autumn Lecture Series, and community functions. Please refer above for rental information.