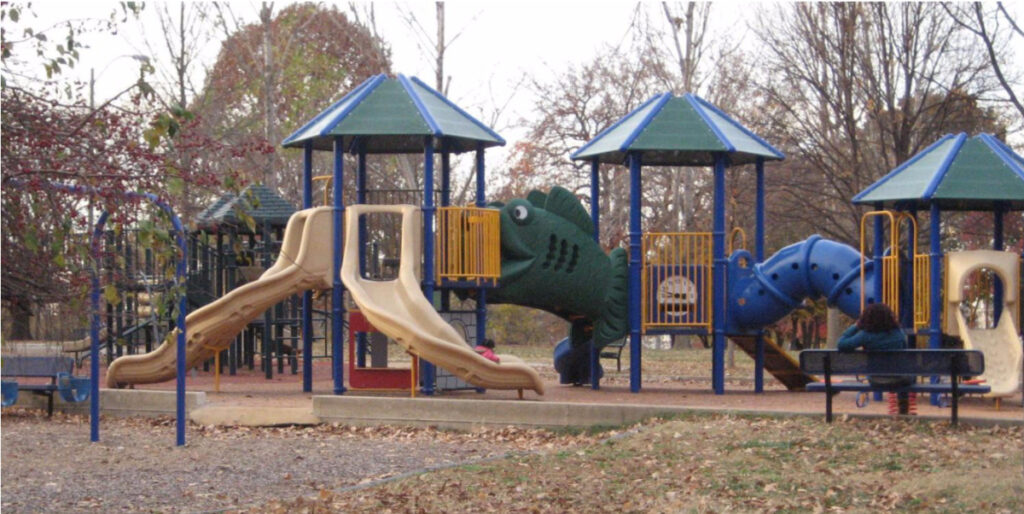 Lafayette Park has one of the liveliest playgrounds in the City of St. Louis, featuring swings, slides, ramps galore, and a 600 pound plastic fish bridge!
A frog is an amphibian, a turtle is a reptile. Doesn't matter; they get along splendidly at the Lafayette Park playground.
Those two oversize residents of the Lafayette Square playground are products from the fertile mind of late Lafayette Square resident, artist and City Museum founder, Bob Cassilly. The frog is named Max, in honor of Bob's son. Both frog and turtle eagerly accept riders, who can be seen climbing aboard nearly every afternoon. 
The playground is near the middle of the park, adjacent to the Kern Pavilion. Restrooms are open in the summer months during daylight hours. The water fountain is even equipped to keep your four footed friends hydrated.